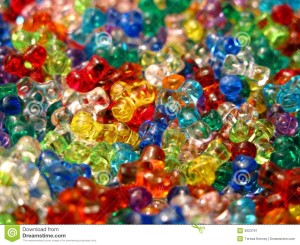 Taking the time to participate in arts and crafts activities is about far more than just having fun. Arts and crafts is meant to be fun and leisurely, but it also offers a number of benefits to your mental health and to other areas of your life. Arts and crafts activities allow a person to practice a skill, use the creative part of their mind, relax, connect with their inner child and have a means of producing something worthwhile that can be gifted, sold or simply admired. Creating arts and crafts has been found to have a number of therapeutic benefits, including lowered blood pressure, memory restoration, creative self-expression, progress made in defeating mental disorders and a healthy emotional outlet.
When a person is merely doing arts and crafts for enjoyment, they have discovered an excellent and productive way of spending their personal time. There is a type of art or craft for everyone, and those who take the time to find theirs are highly rewarded by it. Engaging in arts and crafts is usually begun as a hobby; simply a way of killing time. Often times, people find that they actually possess a talent for the art or craft of their choice. This pushes them to excel at it, and continuously improve their skill. A person can actually make an income by selling the art or craft they produce at places such as farmer's markets and artisan co-ops. This benefits the artist and those who purchase their work.
Another valid reason for practicing an art or a craft is for mental health reasons. Arts and crafts have enormous mental health benefits, and are regularly practiced in rehabs and mental health treatment facilities. The artistic process is known to have a calming effect on the artist, and to give them a new level of clarity, which is invaluable to someone who is recovering from addiction or mental disorder. By engaging in the creative process of arts and crafts, the artist is able to safely express their emotions, and in so doing, form a pattern of healthy expression and thinking.